Click the CMS  Documents Online button below to access publicly available documents from the Channel Men's Shed.
If a password is requested when selecting a document, select the Open button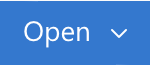 to view or the Download
button to download.
These buttons are available at the top left corner of your browser window.