If you wish to learn to play chess or whether you have not played since you were a kid and fancy yourself as a budding Boris Spassky or Bobby Fischer, we have somewhere for you to enjoy yourself in the Lounge Room at CMS.
The shed has a chess and chequers (draughts) set and a board made and donated by members and we hope to get a Shed chess and chequers league going.
It does not matter whether you are a complete novice and want to learn or whether you are Grand Master potential, there are suitable partners and a spot for you in the game. Grab a coffee, make yourself comfortable and join in the fun. Contact Peter at the shed or email the webmaster and put your name on the list.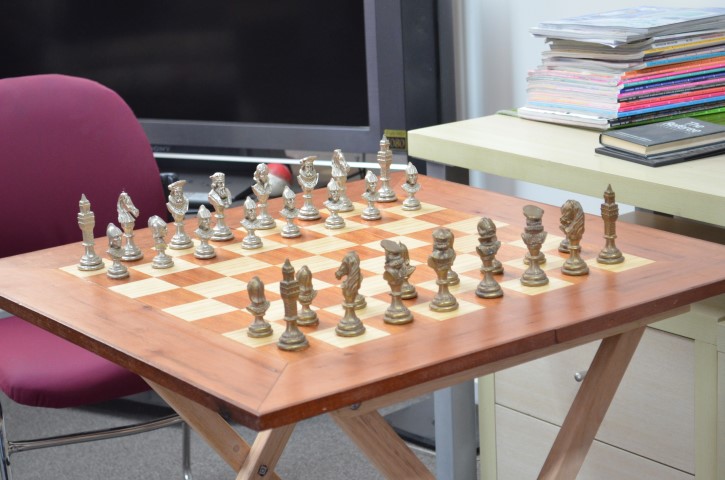 Posted May 2015