During late 2014 Channel Men's Shed was donated a crate full of parts which comprised components from one and a half 1923 Willys Overland. The previous owner (Bob Clifford) had the vehicle stored in parts for over forty years, waiting for the urge to start the project.
A small team of CMS Members dismantled assemblies cleaned, repaired, and manufactured components to the point where the vehicle could be assembled and mounted on a mobile frame.
The engine was sent to Melbourne where  a Company called Crankshaft Rebuilders, rebuilt the engine. This involved hours of rebuilding  and machining to restore the crankshaft and to manufacture engine bearings from base metals. While the engine reconditioner did look after us with pricing the work was done at considerable cost to Channel Men's Shed.
To get the Willys to its current assembled stage, Shed Members applied some extraordinary skills (some they did not know they had). An experienced jeweller did a lot of the panel repairs, our machinist turned up numerous parts, there was a lot of oxy and Tig welding, our past airline pilot nutted out a lot of the technical stuff.
Over the last few years, the passion waned a little, those doing the work had to some degree reached the limit of their expertise and there was no actual experience to draw upon from someone who had actually worked on similar vehicles.
Channel Men's Shed Committee reached the decision that if the vehicle was to be completed, it had to be in the hands of an enthusiast who had the passion and was prepared to put in the hours and the financial resources to complete the restoration.
Committee representatives discussed the alternatives with Bob Clifford who to some degree had some equity in the restoration. While Bob was disappointed CMS were unable to complete the job he was amenable to us passing the vehicle on to a member of the public who could competently take over.
After placing listings on Facebook Marketplace and Gumtree we obtained an expression of interest and an offer from Noel Hammersley-Cave (pictured) who has a passion for older vehicles and currently has a collection of vintage machinery.
While we thought it was the end of an era for CMS and the Willys, this is not necessarily so. After visiting Channel Mens Shed Noel has decided to join as a Member as he believes he can use some of our equipment to complete the restoration.
Response from one of our participants:
"I am amenable to the sale of the Willys. I believe some Shed members, including myself, enjoyed the experience of rebuilding this Willys to this stage. It would have been nice to complete it if we only had enough expertise and passion amongst the shed members. Although the sale price is below the actual expense, the difference was well spent for the enjoyment of the members that took part in the project. The project also embodied the essence of the Shed's objectives."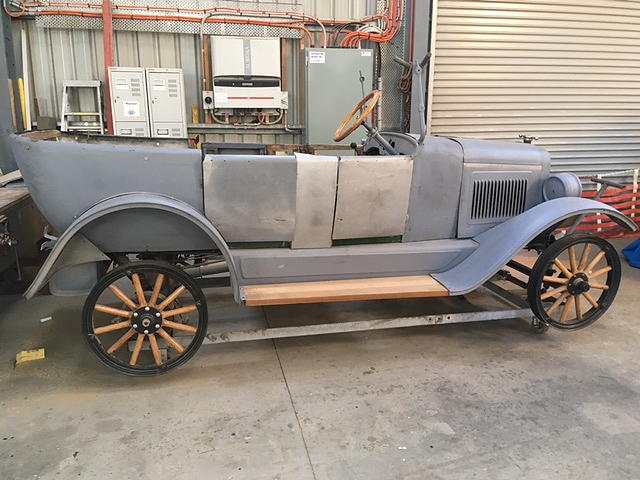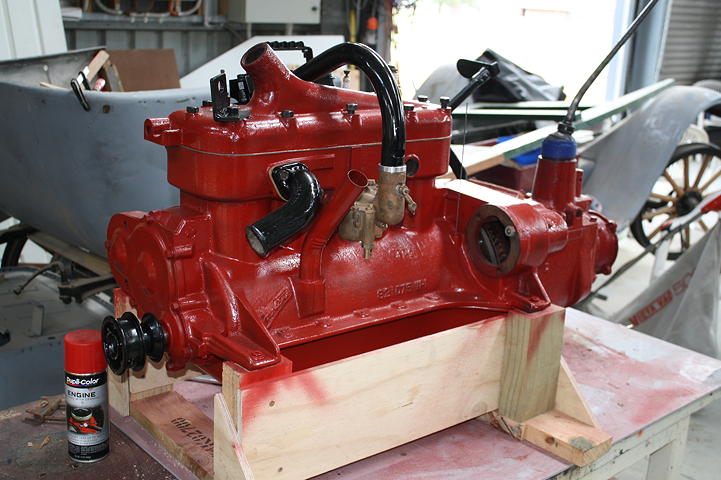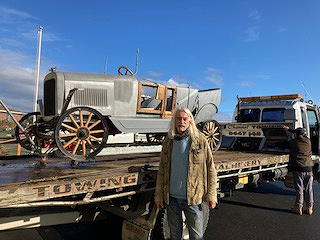 Posted June 2022