Over 70 people attended the Channel Men's Shed Mental Health Wellness Day BBQ held at the Kingsborough Bowls Club at Margate on 31st October.
Peter Shelley is shown welcoming Mitch McPherson (founder of SpeakUp! Stay ChatTY! ) and Michael Voumard (Lifeline).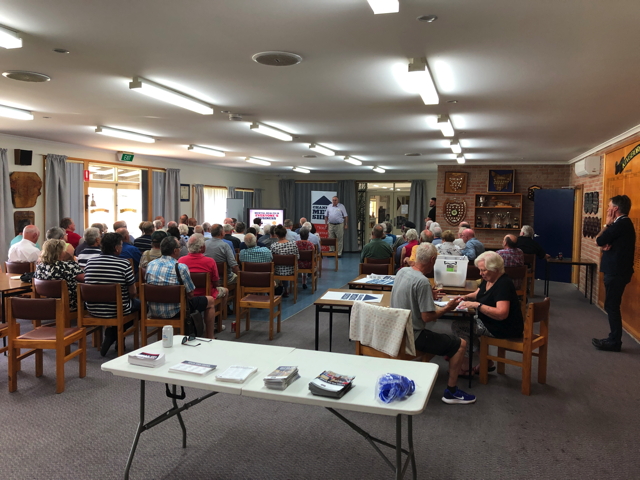 A donation from CMS was also made to SpeakUp! Stay ChatTy!