"This article was originally posted on this web site in April 2015 and is now reposted here to mark the sale of the Willys Overland."
Thanks to the generosity of Bob Clifford – Patron of the Tasmanian Men's Sheds Association – we now have a project "in hand" to restore a Willys Overland – circa 1928. Whilst not quite accurate – as this is, apparently, the "Overland" model – ours (after a little work!) will possibly look something like: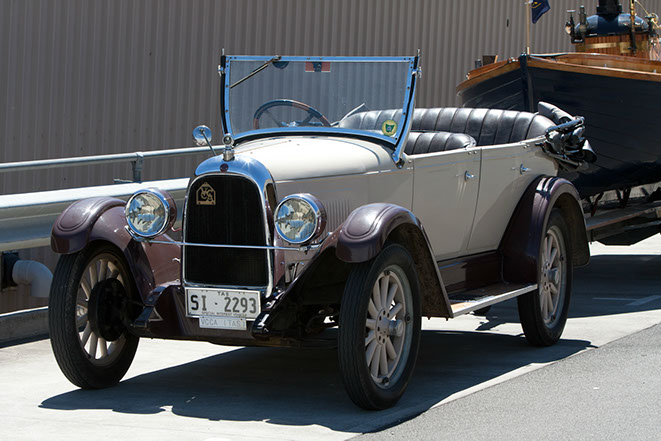 There are significant numbers of "miscellaneous components":
We actually have (almost) two of them if you 'count all the bits!'
Overall, we have a "real beaut" task for members. A group has been organised by Dave Dungee to take on the project. The team consists of Derrick Corry, Roger Walker, Rueben Sternberg and Michael Chadwick.
The project covers many aspects of trades and skills varying from mechanical to bodywork, woodwork, painting, upholstery and numerous other crafts and the renovation is progressing well. Storage and operating space has been sorted out within The Shed and a project costing budget has been allocated. We need extra help with panel beating, woodwork, welding up body cracks etc. and advice is always welcome so if you are interested in joining the project simply let one of the team know.
Originally posted April 2015, republished June 2022.